Detailing, Paint Correction and Paint Protection Done Right
Professional Paint Restoration and Protection
Affluent Auto Studios is Boston's premier auto detailing, paint protection film (clear bra), ceramic coatings and paint correction service provider. We specialize in luxury auto brands and high-end custom vehicles. We can arrange covered car transport if needed. When it comes to auto detailing Boston, no one does it better than our expert technicians. We won't let you drive away from our shop until your car is spotless. After receiving one of our detail packages, we highly recommend adding Ceramic Coatings or Clear Bra to your vehicle to keep it protected from the outside elements. Clear Bra will give you the best protection from rock chips out on the road and Ceramic Coatings will provide you with the ultimate paint protection your vehicle craves. Ceramic protection is a game changer in the auto industry and puts wax to shame. Come see our expert staff today to get your vehicle looking its best and protected from the elements out on the road. Your search for the best auto detailing Boston has to offer, ends here with Affluent Auto Studios. 
We are the Industry Leader in paint correction services. Paint correction will refine the painted surfaces to remove any and all imperfections, swirl marks, sanding marks and micro marring. This is the ultimate in pampering for your vehicle and is essential to achieve a deep luster and shine. Please contact us to schedule a free consultation today.
When it comes to auto detailing Boston, no one does it better than your friendly experts here at Affluent Auto Studios. We strive to provide the highest quality services and want to make sure your car looks its absolute best. We'll refresh your vehicle's look so it looks like you just drove it off the lot. 
Even new cars have scratches and imperfections. Our New Car Prep will get your vehicle looking better brand new. It includes a thorough exterior wash, single stage paint correction so your paint will shine bright. This process is especially beneficial for a newly purchased vehicle that you will be adding paint protection such as a ceramic coating and Clear Bra paint protection film to so that you seal the perfect paint. We are meticulous workers who offer the best auto detailing Boston has to offer. 
Modesta Ceramic Coatings are made by car protection professionals for detailing professionals and their most discerning customers. Offering industry leading durability and unmatched gloss, Modesta ceramic coatings help protect the paint from wash induced swirls, tree sap, salts and hard water etching. Best of all, the strong water repellent (hydrophobic) properties of the coating will reduce maintenance washing time and effort as the water and dirt bead up and fall away.
Affluent Auto Studios is the premier Clear Bra Paint Protection Film installation company in the greater Boston area. Clear Bra provides a durable but invisible barrier against impacts from rock chips and road hazards along with bird droppings and bug guts. We carry the best paint protection film brands such as Clearguard Nano PPF, Xpel Ultimate, SunTek and 3M and install them with incredible attention to detail. If you want to protect your vehicle's paint without losing value, Clear Bra is the answer. We offer several packages to protect different parts of your vehicle. 
We spend a great deal of time in our cars, driving to and from work, running errands and more. Along the way the interior of your vehicle takes a beating – not only from the driver and passengers, but also from the elements. The sun, temperature variations, rain, snow, dirt and airborne contaminants all work together to degrade your interior surfaces and materials. Our expert staff will use application specific solutions for your carpets, leather, glass and chrome surfaces to refresh your vehicle's look so you can feel great every time you step foot in your vehicle. 
We offer paint
protection that lasts
- When it comes to protecting your vehicle's paint, look no further than our experts here at Affluent Auto Studios. We offer the highest end auto detailing Boston has to offer. We will ensure your vehicle looks its best and is protected from the outside elements.
We Use the Highest Quality Products
- We take great pride in providing the highest quality services to our customers. Our main goal is to get your car looking its best while using the best products available in the industry. We want every customer to feel like family and will guarantee you're going to love the way your car looks when we're done with it.
0
"Don't hesitate to give Kevin a call for ANY auto care services. His attention to detail and extensive knowledge are top notch. He will take care of anything from a hand wash to a full protective film wrap on a $100k plus vehicle, couldn't be happier with the protective film job done on my truck and will continue to have him care for my vehicles."
0
"I contacted Ceramic Pro and they linked me up with Kevin @ affluentautostudios. At first I was going to get the application on my Lotus Exige but decided to get it on my brand new 2017 Chevrolet Suburban first. I'm wowed. I recommend getting Ceramic Pro to anyone who buys a new car. My car has been damaged by going through a car wash but Kevin cleaned up all the swirls and the car looks amazing now. The shine is epic. If you need a detailer this is the place."
0
"Kevin has taken such good care of me every time I have brought my cars in. He has been able to meet and exceed every expectation. Some people just excell at what they do and Kevin is one of those people. He makes each car look better than rolling off the showroom floor. I would trust him with any make or model."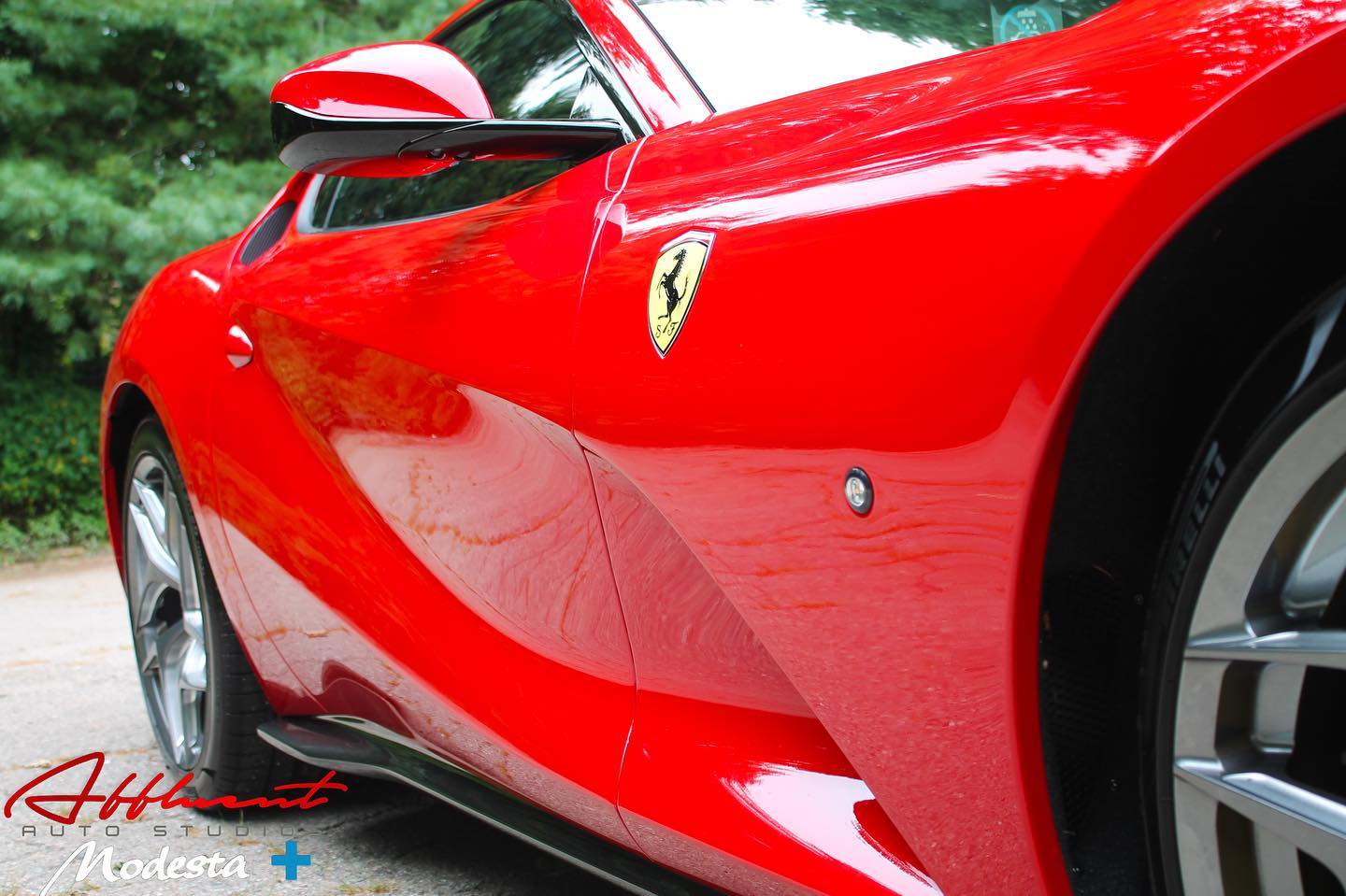 Protect the things in life that you care about.
Let us take care of your auto detailing needs.