Paint Protection Film Entire Car Kit
If you're serious about keeping your vehicle's paint protected, then our Clear Bra Entire Car package is perfect for you. Adding Clear Bra or paint protection film to your vehicle will give you the best protection from rock chips, keeping your paint looking fresh. This package is extremely popular amongst Porsche owners. If you love your vehicle, why not keep it protected from the hazardous elements out on the road? Your paint will remain in perfect condition when you add paint protection film to it. Our Clear Bra Entire Car package will wrap every inch of your vehicle with durable paint protection film to protected and looking its best. Adding PPF to your vehicle will not only keep it protected, but it will also give your vehicle hydrophobic properties making it very easy to wash. After our expert technicians apply paint protection film to your vehicle, your paint will have a self-healing effect remaining unharmed from sun's harmful UV rays. We carry the best brands including Clearguard Nano PPF, Xpel Ultimate, SunTek and 3M. Call today for a free quote and let us protect your paint!
Full Body Wrap
For the ultimate car protection-every painted portion of your vehicle is covered in our high-performance paint protection film

For the ability to change the appearance of your vehicle, ask us about our satin paint protection option.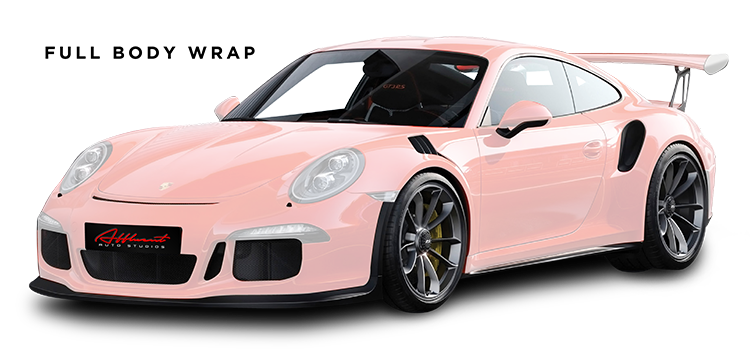 Schedule an Appointment Today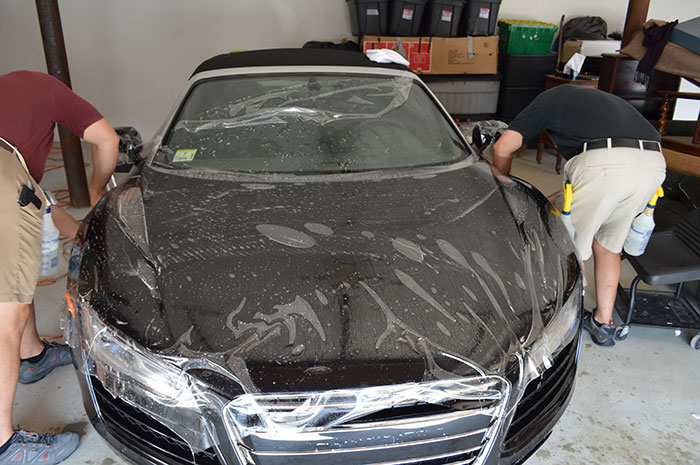 Clear Bra Boston Installation
Affluent Auto Studios is the premiere Clear Bra Boston installation company in the greater Boston area.
PPF
PPF is a clear/matte urethane film that is applied over the painted areas and protects from rock chips and abrasions. Car paint protection film is the most comprehensive form of defense you can establish between all can damage your car's appearance. Call us today for more information.